Delicious meals, made on site
Harlaxton College contracts Holroyd Howe, a high-end catering provider in the UK, who are committed to providing fresh, delicious meals to our community. Using fresh, high quality, and locally sourced ingredients, our menus are designed to cater for a range of tastes. We proudly recycle all food waste into renewable energy.
You'll be provided with breakfast, lunch, and dinner in the Refectory. We provide a wide range of options, and we can accommodate dietary requirements or allergies. Menus change daily, so you can try something new as often as you'd like. You can always count on entrée options, sides, salads, and of course, dessert.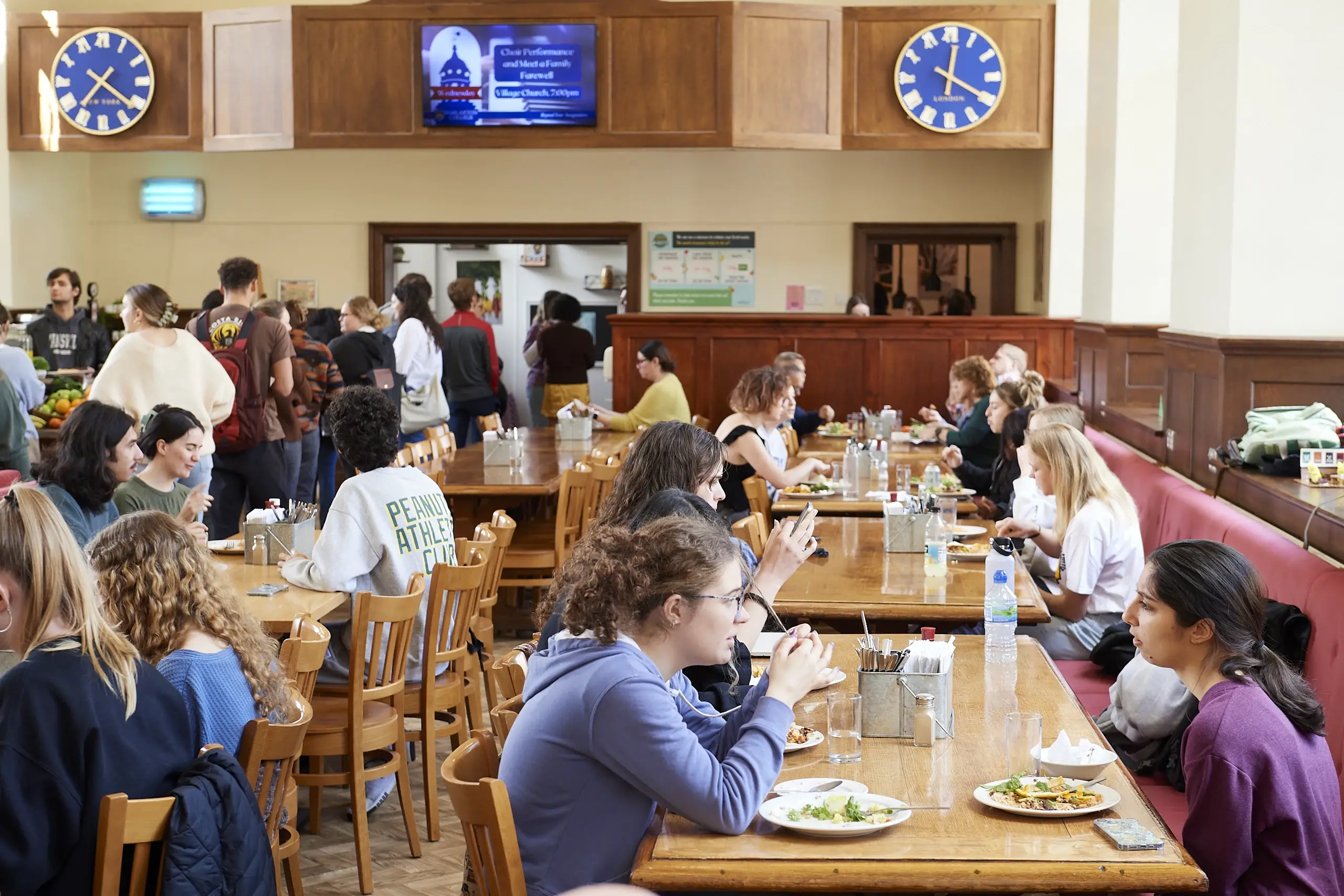 Our on-site Bistro serves drinks, snacks, and late-night meals throughout the week. Student favorites include iced coffee and pizza! Harlaxton has student accounts for on-campus spending (Manor Money) which you can use for their purchases at the Bistro.
Unlike what you'll find at traditional dining halls, our chefs interact with the students to implement their feedback and recommendations. As a result, you'll see some of your American favorites on the menu while still getting exposure to classic British dishes.